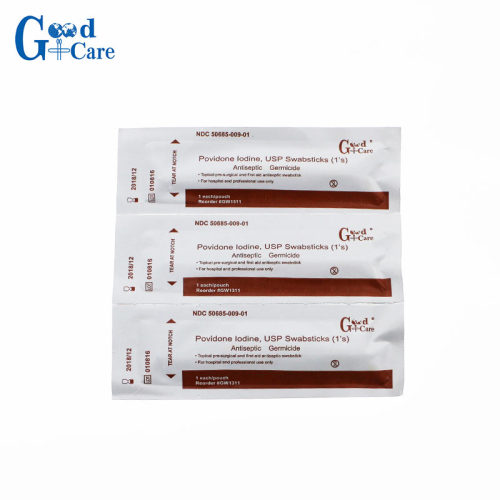 4" Povidone-Iodine Swabstick Disposable Lodophor Swab Aluminum Foil Packed Liquid swab
Description
4" Povidone-Iodine Swabstick Disposable Lodophor Swab Aluminum Foil Packed
Applications/Characteristics:
Povidone Iodine is a broad-range antimicrobial that kills bacteria,fungi,viruses,protozoa and yeast.
Forms skin protection against microbes until the solution is washed from the skin.
Each pad or swabstick is saturated with a 10% PVP-I,USP solution.
With a sterilization rate>99%
Non-sterile or sterile with Gamma radiation
First aid to help reduce the risk of infection in minor cuts,scrapes and burns.